Membership
Who can join the Western Clinical Alliance®?
AllianceQualified providers who are aligned with this vision are invited to participate. Western Clinical Alliance® fosters and supports collaboration among providers to achieve the IHI Triple Aim. Western Clinical Alliance® is fueled by Renown Health.
We're Forming a New Team
Membership in the Western Clinical Alliance®
Members collaborate in improving the quality, safety, efficiency and sustainability of health care in our community by joining with a broad spectrum of health system employed and private-practice physicians who are committed to work together to direct, design and govern the CIN. The physician-led team works to develop new care models, apply best practices, monitor and share performance with a focus on improving health while honoring patient preferences.
Data is shared freely. Quality goals are shared, aligned and consistent across the system.
Physicians and practices maintain their private status and operational autonomy while sharing in the resources and benefits of the CIN capabilities including; improved coordination among practices, transparency in data sharing, goal setting, and collaborative clinical process design and decision making. In addition, this group has access to value-added services offerings such as Electronic Medical Record and group purchasing.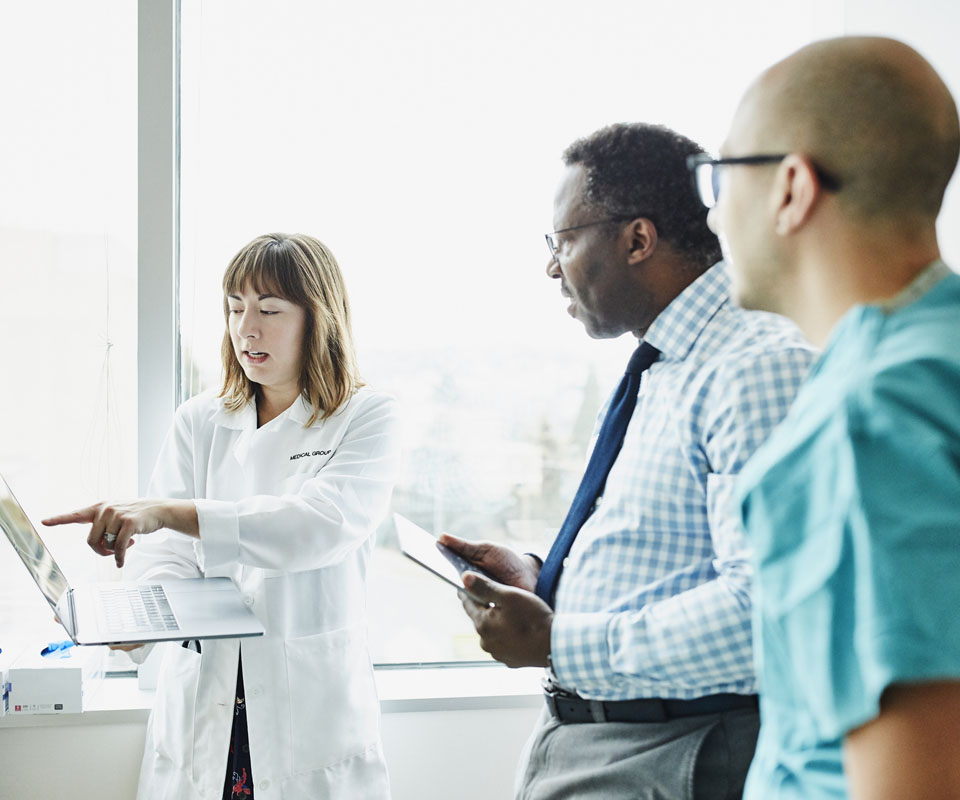 What We do
Western Clinical Alliance allows physicians to:
Western Clinical Alliance provides patients with::
Western Clinical Alliance hospitals the ability to:
Benefits of a Clinically Integrated Network
Physicians and care providers share clinical data, review that data together and work to improve outcomes
Enhanced Clinical Decision-Making
Sharing clinical data and patients' records enables enhanced clinical decision making that encompasses the patient's full story.
Physician-led Accountability
Additionally, setting protocols and clinical guidance happens within the governance of the CIN which is physician-led. That means that physicians who are a part of the CIN are also a part of setting the accountability for the CIN to improve outcomes, provide outstanding experiences, and lower costs.